In college, I really didn't like cross country. I hated the uncertainty of the course: you really had no idea what kind of pace you were running and each mile could be drastically different from the prior one. Way too much unpredictability for my liking. Now, I kind of like those aspects. I don't worry too much about pacing or splits, I go by effort and then worry about competing the last part of the race. I guess you could say I finally have the cross country mentality. But man, I really, really hate running on grass.
Don't let these people fool you. It's not fun
This was my first cross country race since 2011 and my second one since 2003. Without a real race since the half-marathon championships in June and the fact that I've been struggling with consistent workouts lately, I didn't know what kind of time I would be able to run. I wanted to go for the win and felt like I could at least break 25 minutes for the tough 8k course, but felt like I may have to run 24:30 or so to pull it off. I felt like that would be insanely hard.
In races that are deep and where I expect to get plenty of whoopings, I run by effort and don't worry so much about tactics, at least not until late in the race. After the field was realeased, I
Google stalked
researched the field and came up with what I believed to be the main contenders.
The #1 contender in my eyes was Matt Miller. He runs for Belmont University and had a breakout year last track season, running 14:20 and 29:44. He seems like the grinder-type of runner, which makes him hard to beat. Those type of guys are tough buggers and it's hard to crack them as they are very patient and persistent. And since he was a local kid, I really didn't want to lose to him. In fact, that was my main goal of the race. Other than that, I felt that John Valentine from Missippi State and JJ Webb from Northern Kentucky could be tough and there is always a surprise guy or random Kenyan.
Not only would I hate losing to a local guy, but as a bearded runner, I would be losing to a guy who can barely grow peach fuzz
My pre-race expectation was that the leaders would go out in 4:50ish, with me around 4:55 and then I would hopefully catch up by 2-3 miles and then try to crack them in the fourth mile. Them youngans like to go out hard, relax and go hard again. They frequently get lazy in the middle, which is my strength. So making my strength their kryptonite would hopefully result in a shot at victory.
For this race, I was running as part of the newly founded Nashville Striders. We had nine guys and six girls running and for those of us who ran in high school or college, the plan was to wear some of our old warm-ups, uniform, etc. Luckily I had my old Harding jersey that hasn't been put on since the 2004 Outdoor Track National Championships, so it was time to bust it out of the drawer.
Those are buildings inside the logo, not Batman flipping you off
After arriving at Vaughn's Gap, a lot of us warmed up together and we looked like a ragtag group of misfits with our 20 year range in age and United Nationslike wardrobe attire. About 20 minutes before the race started, I broke off alone so I could do some drills and a bunch of strides since I was feeling pretty stiff. While doing the strides, I remember how much I hate running on grass, especially grass with tons of pot holes in it. And it was wet grass. Who wants soaked socks before the race even starts?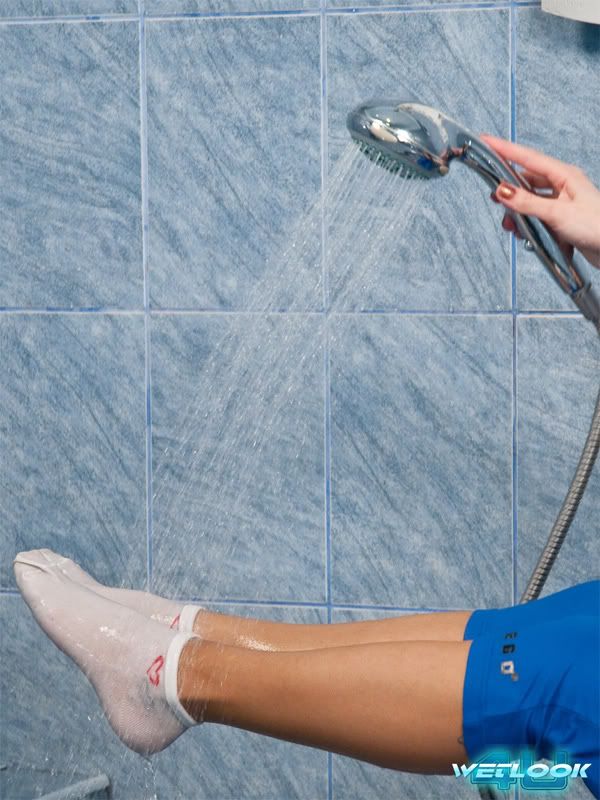 To be honest, I was getting really nervous about this race. I was worried about my fitness level and did I mention I really didn't want to lose to the Belmont kid? Shortly before the gun, we gathered together for our team cheer and then toed the line. Luckily we were in box four and rather than having everyone meet towards the middle, all the teams had to curve towards box one as there was a very narrow bridge that went over a creek (I think there was a creek) about 200m into the race. This meant that I had to go out pretty quickly so I wouldn't get trapped behind traffic on it and since we had a decent box, I had a much better position.
The gun shot and I tried to get moving without breaking my ankle in a pothole. I expected a pack to merge in front of me but somehow I was in front. And when we hit the bridge, I had about a 10m lead on everyone. What was this about? A couple minutes into the race, you make a hard right turn, which was a good oppurtunity to see where everyone was. At this point, my lead was increasing and I had at least 20m on everyone. I got nervous that I was going to be that idiot who went out too hard and then got swallowed up by the pack. I made the decision to keep my effort level the same because it felt good and I wanted to break away a bit so the pack would race among themselves rather than hunt me down.
After this photo, I stole most of them from Jeannette Faber
After doing a mini loop in the back part of the course, we made our way back across the bridge again to the main part of the course. Everyone probably wondered who the idiot leading was and I heard a couple of people ask what "Harding" was. I went through the mile in 4:47, which was quicker than I wanted but it felt good. We made another sharp turn a little bit after the mile and it looked like I had close to ten seconds on everyone. I kept on the gas and then it was back to the back portion of the course, but with the hills. I freaking hate this part because the grass is super high, the footing is terrible and it's really cambered in same spots. I could tell I was crawling on the mini hill and the hill afterward and thought for sure the pack would catch me any second, especially since I had a 5:07 split for the second mile.
Ted Towse: The only 42 year old who can run fast on two days a week of running. He also just moved into a swanky apartment and bought a fast sports car. Middle life crisis anyone?
After getting back to the main part of the course, I heard my friend Scott Bennett say that I had a 60m lead, so I pressed a little bit again because I could tell my body was going into half-marathon mode, rather than 8k race mode. I have a lot of trouble zoning out during the short races and have to remember to pay attention. Right before the three mile turn, I looked at my watch to see my total time and then watched as the chase pack made the turn. I had twelve seconds, which was good. Anything much under 10 seconds, and people start to chase you. With 12 seconds, people will frequently forget about you. That would be good because I was on my way to the slow, hilly part again. While running past the teams, I started seeing people I knew and ran by some of my Kenyan friends who used to run for Middle Tennessee State University, who cheered me on and Patrick Cheptoek who has beat me every time we have raced. I'm ready for my half-marathon rematch, Patrick!
Jeff Edmonds: Fastest Philosopher I know
And not a moment too soon, I was back on the hills again. I still felt like I crawled through this portion but I could tell my lead was extending. I ran by Joe Pekarsky, who I coached in high school and one of his Kenyan friends who yelled, "now it's time to go crazy, man!" I debated taking my jersey off and swinging it over my head but was worried I would get disqualified for unsportsmanlike conduct or having too good of a tan or something.
Vance Berry: World's Nicest Lawyer
After four miles, I pressed on the gas for a minute or two to hopefully serve as the final nail on the coffin for the guys behind me in case they started trying to make their moves. I heard my buddy and local Saucony rep, Ricky Lupp say I had over a 20 second lead, so I started putting on the brakes. Give me some slack, I had a 20 miler scheduled in the morning and a marathon scheduled a week later.
Hunter Hall: My favorite Swiftwick employee
I shut it down even more as I ran the final 200m or so and crossed the line in 24:49. JJ Webber outkicked Matt Miller for second in 24:58 and John Valentine was fourth in 25:11. I felt good crossing the finish line and definitely had a lot left in the tank. If I would have hammered the entire time, I feel like I could have run in the lower 24s, which is a good confidence booster because I'm really rusty right now and not anywhere near my peak fitness. I even felt like a kid again as several people asked what college I ran for but all that ended when later on someone said "good race, sir".
Matt Pulle: I ran my butt off trying to beat him in a race three years ago but could never catch him
The Harriers ended up getting 4th out of 13 in the non-D1 field and on the women's side, they were 6th out of 13. Blair Burnette and Joe Melvin also ran really well in their first ever cross country race which is impressive because they performed well against a bunch of college kids.
I ended up cooling down with Matt Miller (the Belmont kid) who turned out to be a super nice guy with a good head on his shoulders. Hopefully he stays around Nashville after graduation so we can have three guys qualify for the 2016 Olympic Marathon Trials. And after running with him, he turned out to be the type of guy I wouldn't mind getting whooped by. Glad I found that out after the race! I also thought I heard some punks making some comments about us but they shut up when I turned and looked at them. It was unfortunate because I would have loved to asked the ring leader if getting his butt kicked by us once already wasn't enough.
Don't mess with me punks, that's Shogun Rua
I spent the rest of the afternoon trying to find results because I couldn't find them posted anywhere. I'll usually check the pages of the teams who ran there and on the Northern Kentucky page, t
hey had a big article about how he won his second back-to-back race
. Before they call him the "overall" winner, they should check "over all" the results. And the kid was taking credit for it on his twitter. But I'm not even sure if he's old enough to buy beer yet, so I'll give him the benefit of the doubt.
Overall it was a really run face and I plan on doing it next year. And maybe one of these days I'll lace up the spikes for Club or 12k Nationals.
Balanced 8k splits:
4:47, 5:07, 10:10 (two miles), 4:45 (.97)