The Grandmas Marathon/Garry Bjorklund Half-Marathon has always been one of my favorite races to travel to I love the semi-quaintness of Duluth. It has a little bit of an old fashioned feel to it, the weather in summer is nearly perfect (even though winters are long and miserable), it's a really scenic and pretty area and they
even have wolves
. And best of all, it's a competitive race on a mostly flat course.
You don't want to go there in winter
Before heading to Duluth, the weather wasn't looking ideal for fast racing. It would be borderline warm and humid, with potential rain showers and a headwind for the entire route. Taking that into consideration, I felt like I would run closer to 65:00. Since the field was deep and competitive, I felt like there would be a big group of guys chasing the sub 65:00 Olympic Trials standard. So my plan was to hang with those guys and see what I could do at the end.
But my main goal was to finish in the top 10, since that's how many people got prize money and I like money. I felt like I was probably 10th-15th on paper, so with a patient and solid race, I felt like it would be a possibility.
Whatever happened to this guy?
I left for Duluth on Thursday and had a short 1:45 flight to MSP, where I was going to meet Steve Chu, Nik Schweikert and Brandon York, so we could ride up to Duluth together. On the way up there, I had the two loudest women I've ever heard in my life yapping the entire time. I even had my headphones on full blast and could still hear them. I'm surprised they never shut up because people kept on turning around and looking at them, the lady sitting beside me had her fingers in her ears, the guy across from me complained to his wife about he now had a big headache and some lady even asked the stewardess for some headphones. On the bright side, I finally got to watch John Wick, which was a really good movie and the stewardess even had some Biscotti cookies.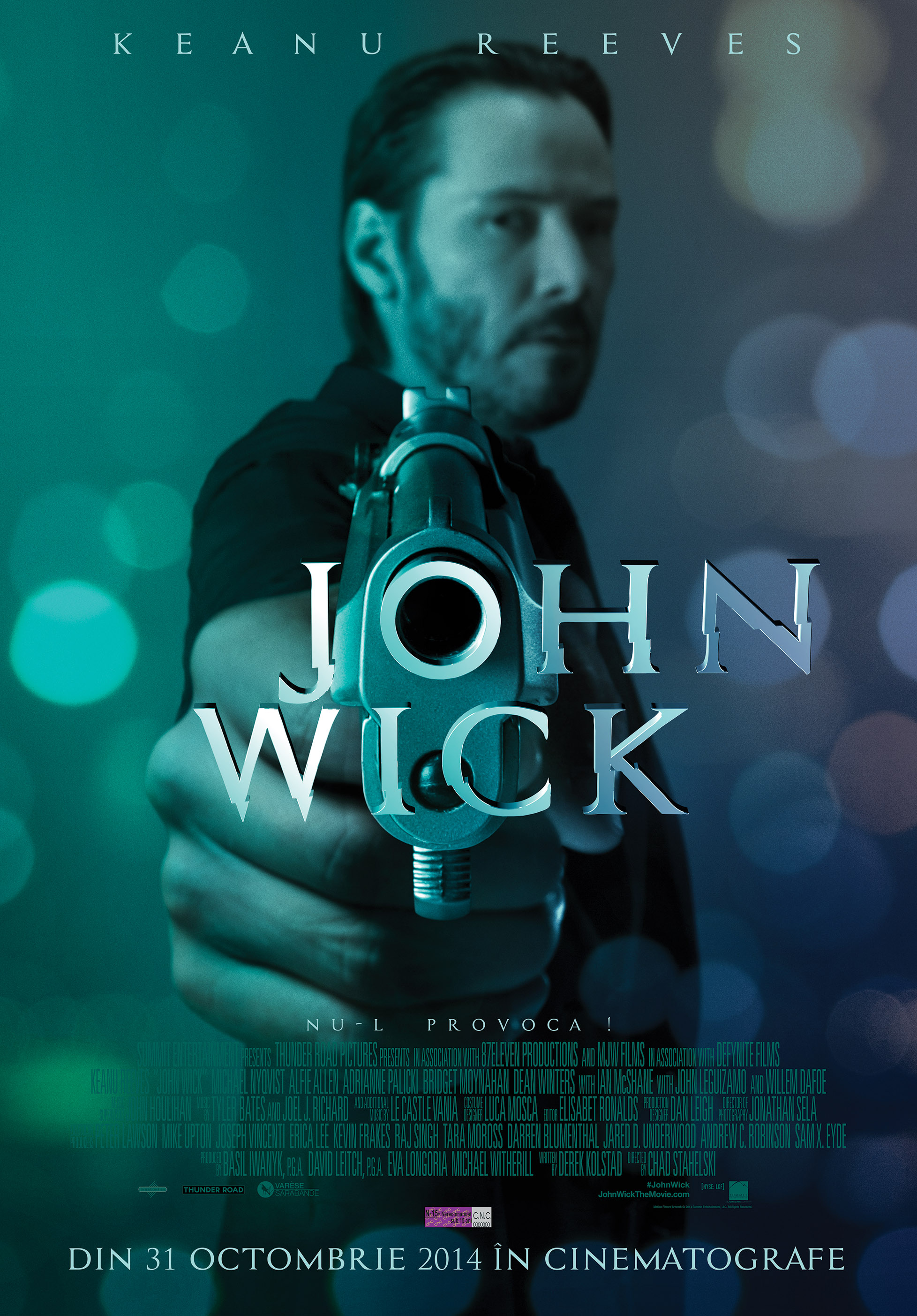 Don't mess with this guy's dog
When we finally all met up in the airport, we headed to Duluth, which was about a three hour drive after traffic and a pit stop to McDonalds, which was Brandon's first time eating there in several years. Since we all like to eat and it was past 8:00pm, we decided to drive straight to Vitta Pizza, instead of checking into the hotel first. The pizza there is decent and they have a good selection of drinks. Nik made fun of my grapefruit beer selection (as well as my raspberry wheat pick in Boulder a few weeks prior) but the kid ordered a beermosa the next day, so he has no room to talk.
90 seconds? More like 15 minutes.
After dinner, we checked into the Radisson, I made Nik watched 21 Jump Street, since he's never seen it before. And the next day, I made him watch 22 Jump Street.
On Friday, we just lounged around and after a shakeout run and a couple of meals, we went to the movies (I watched a lot of movies this weekend). We were hoping to see Mad Max but it wasn't there anymore, so Jurassic World it was. We saw it on a three-story tall screen and it was pretty decent and I ate way too much popcorn.
After finally seeing Mad Max, this guy was cooler than any of the dinosaurs in Jurassic World.
The conditions on race morning appeared to be better than expected. The temperature was in the mid 50s and it actually felt a little chilly. Accuweather said there would be a 9mph headwind but I didn't feel like that would be much of an issue with all of the runners in the field.
Nik and I boarded the bus on we were on our way. When we got there, we killed some time in the tent, I peed a million times and then we went to warm-up and were joined by Scott Mindel, who slightly resembles Kristoff from the movie Frozen. We warmed up the direction of the course and I didn't notice a headwind at all which was a good sign. I got in about three miles before heading to the line for a few strides.
Stolen from competitor.com
When we started, a ton of dudes shot off. I tried to make sure I wasn't going too quickly and was passed by a lot of people. It felt like I was flying, so I checked my GPS and saw I was running about 5:00 pace. I stopped being lazy and after a few minutes, I started slowly working my way up the field. I settled in the back of a very large pack, of what I assumed was the 65:00 crew. I didn't feel very smooth at all and went through the first mile in 4:54 with an eight-man pack about 100 meters ahead. I hung in the back of the pack for a little while until people slowly fell off pace. Some dude wearing Vibrams was even hung on for a bit, so I was happy when I passed him.


I went through the second mile in 4:57 and was starting to loosen up some as I made my way closer to the front. Anytime there was a water stop, a few guys would go to the side to get some, so I'd use it as an opportunity to gain a few spots since I didn't take any water during the race. But someone must have freaked out about the slowdown in pace because we dropped a 4:51 next mile,before getting back to the just under 5:00 range.


After 4-5 miles, I found myself behind the leaders of the pack and was feeling nice and smooth. We went through 10k in about 30:40 and the pack down to about ten guys.
Shortly afterwards, we reeled in Craig Curley, who fell off the lead pack that was quickly dwindling. In a weird race moment, Benson Cheruiyot went to the side of the road, walked down an embankment and peed in the woods. The guy lost about 30 seconds, which was a move that potentially cost him several hundred dollars. I definitely would have peed my pants for that much money. After doing his business, he joined our pack.


I was feeling a little giddy and debated taking over the pacing duties. But I decided to wait until at least 10 miles because I had guys to run behind, we were still running 65:00 pace and I felt like I could make a big move if I waited. Besides, my goal was to take a top 10 spot, so I decided to wait and not take any unnecessary chances.
Shortly after eight miles, there is a long, gradual hill. A little over halfway up, Alan Peterson and some other dude shot off. They were moving way too quickly for me to join up with them, so I was going to hang out at my current pace and hoped they would fall apart and that I could chase them down later on.


But I started to get passed and my legs wouldn't let me open up at all. I figured I was still running quickly and when I split my watch and saw a 5:17, It made sense why so many people were passing me. To be honest, it was a little weird. When I'm in really good half-marathon shape, I start to get tired around 5-6 miles, am really hurting around 9-10 miles, but I can hammer hard and hold my hand close to the fire and place a lot of punishment on myself.
This time, my legs weren't hurting or in oxygen-debt. It was like I was stuck in a gear and couldn't go any faster. It was very frustrating because I was losing ground with every mile and knew top 10 was out of the question. After getting passed again a little before 12 miles, I went up an overpass hill, down the following hill and when I made a turn, I looked over my shoulder and saw one guy about 10 seconds behind, and Steve close to him.

I at least wanted to be the fastest half-marathoner in the Chevy Cruze (the car rental for the weekend), so I tried to pick it up and hoped I could turn on the rocket jets later, if needed. I ended up making it to the line without getting passed again to run a 65:52. I was really frustrated with my time because I felt like I was much more fit than that, and lost a ton of time those last few miles.

I was really scratching my head over this performance and being that I'm both runner and coach, I had to try and figure out what my issue was. I felt better at 7-8 miles than I typically do in a half-marathon race, but I suddenly lost 15-20 seconds a mile.


The best explanation that I can think of is that I haven't done a lot of the long, extensive work that a half-marathon requires. I had a good session the week before but that's too close to be of benefit. Other than BolderBoulder and a 10k tempo before that, I really haven't done much work at half-marathon effort. And being that it's so insanely humid and hot in Tennessee, I haven't been able to get in a lot of longer running at 5:00ish pace.
So hopefully it's just an issue of not having much specific fitness, which isn't a bad thing nearly four months out from your goal marathon. As always, the work must continue without being a dramatic diva about it and making small adjustments and tweaks to the training to be better prepared next time.
But after a crappy race, Nik and I did our long, walks of shame back to the hotel (he didn't run very well either) and I killed some time lounging around and watching Silicon Valley in hopes to win Nik over to that show.
Probably my favorite comedy currently on TV
But on the way over to the hotel, I saw an Ethiopian guy finishing with the 1:30ish half-marathon crew. He was seeded 4th and looked fast, so I checked out the results and he must have missed the start by 10-15 minutes and he ended up passing almost 6,000 runners in the first six miles (according to the tracking). Man, I feel sorry for that guy.
Being that we just burned over 1500 calories and both like food, we decided to meet up with Steve, watch the marathoners close out the last mile and find some food. The weather really wasn't that bad for the marathon crew (other than it pouring rain for a couple of minutes at the start) and they even had the wind change direction and give them a bit of a tailwind towards the end. There were a ton of guys in the 2:15-2:20 range and it was a good race to do if you wanted to nail the sub 2:18 OTQ. Brandon ran a big PR of 2:18, my friend Tyler Andrews had a solid race in 2:17 and Ryan Cosens, who I raced at the Temecula Half-Marathon last November, nailed his OTQ performance with a 2:17. Michael Eaton nailed another clutch performance after his 65:00 earlier in the year, with a 2:18:00. What a difference a second makes.
Everywhere we tried to eat was completely swamped with runners, so we setttled on 7 West Taphouse. Even though the waiter guy was your typical mopey hipster, they had decent burgers. But the best meal of the weekened was my BBQ pizza at Pizze Luce, with my honey malt at Duluth Malt Shop being pretty impressive as well.
So race #2 of the season is down. After an "A" performance at BolderBoulder, I'd have to give this puppy at D. Next attempt at a half comes up in a few weeks. Hopefully, I'll be back on the honor roll.