The Cedars of Lebanon Frostbite Half-Marathon has been on my Tennessee racing bucket list for a few years. I was planning on running it a couple of years ago but I had the flu. What a waste of $8 pre-registering was! At this race, there's usually a decent turnout (800ish people) and it weaves throughout the park. Everyone I know that has run it has enjoyed it, so I planned on giving it a go this year. Connor Kamm and I planned on using it as a long progression run. The goal was to start at just under 6:00 pace and work down to a sub 5:00 effort the last mile or two. The course was supposed to be somewhat tough...lots of rolling hills and a 2-3 mile long gravel section.
Nice rollers
I heard it was suggested that you arrive at the park early because the parking situation can get pretty rough but as usual, I left a few minutes later than planned and got caught in a never-ending line. I kept on having to drive further and further away from the start. I looked for a spot in a parking area about a mile away, but that was also completely filled. I then planned on stripping down to my singlet and racing shoes (and shorts) and using the run to the start as my warm-up since I imagined I could be up to two miles away. Finally, I got to a lot with a few spaces open and after parking, I realized that I drove a complete loop around the park and was actually right by the start. Procrastination paid off! But my luck quickly ran out as a I saw a Kenyan that I've never seen before, warming up. I guess he really wanted that first place trophy and coffee mug. I went from a relaxed, calm mindset to a stressed out one because I now potentially would have to race an unplanned, all-out half-marathon during some pretty heavy training and two weeks before my "first" race (which is also a half-marathon).
As soon as I registered, I saw Connor and let him know about the red-alert situation. Plan 2.0 was to start faster and if the Kenyan was way too fast, we would go back to our original plan. But if he was beatable without killing ourselves, we'd try and take him out. Luckily there was a list of of pre-registered runners and Connor started looking at the "K"s, since that's probably the most common letter for Kenyan last names or something There he was, Geoffrey Kiptoo. After Google stalking and looking him on up Athlinks, the only things I saw were a 2:14 marathon over three years ago and a 72 minute and change half marathon at Indy Monumental this past November. Since Kiptoo is a common last name for Kenyans, I wasn't sure if it was him or not. But I was hoping it was the 72 minute guy!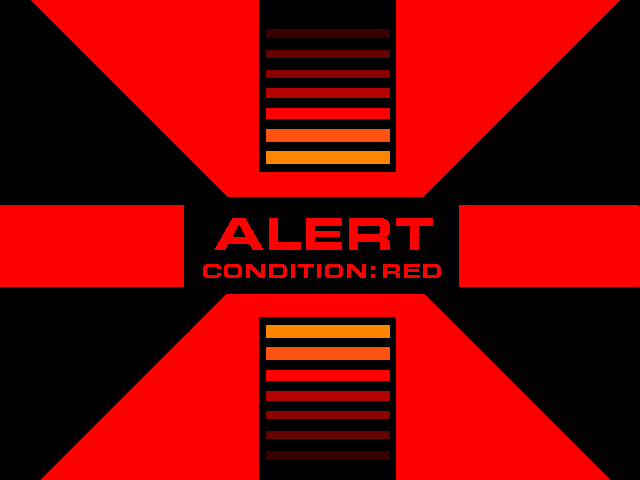 Finally it was race time and we were off. We started at a really relaxed pace and started working into our rhythm as the race went on. The first mile had a couple rollers and we went through three abreast in 5:21. To make matters worse, there was some other guy with us and I didn't know who he was, either. But he was wearing tights in mid 50s weather, so I was hoping he wouldn't be a threat. But then again a few years ago, I thought some guy was one of those all-show and no-go triathletes, but he turned out to be a runner who smoked me. Hopefully this wouldn't be the case.
We continued to hang around the 5:20s on the rolling hills with Geoffrey still with us and the tights guy randomly falling back and then barreling in front of us on the downhills. His manic downhill charges didn't last long and it was down to the three of us. I couldn't get a read on Geoffrey yet but it was still early in the race.
A few miles in, we jumped onto the gravel road (not literally). I hate running on gravel because it jabs you in the foot and you can't get a good feel for the ground. We hung together and I had to hurdle the occasional mud hole and frozen puddle. On one of the gradual hills, it sounded like Geoffrey struggled up it a little bit, which I hoped was a small chink in his armor. But then again, I had a college teammate who always sounded like he was giving birth but he would still go on and whoop you, so I didn't read too much into it.
Geoffrey would throw in a random small surge here and there and Connor and I wouldn't give him any breathing room. We were finally off the gravel but still had a tough headwind, which had been a factor from the start. A little bit over halfway, Geoffrey grabbed a cup of water at a stop, which was right before a hill. I told Connor that I thought he was starting to struggle, so we pushed on the gas and immediately got a five meter gap. I wanted to press a little bit for the next few miles in hopes to break him, so we went from hanging around 5:20 pace to knocking out the next three miles in 15:40, even though there were a lot of climbs. On one stretch, there was a long, gradual hill that had a stop sign at the end, so I told Connor we could relax at the stop sign. But the joke was on him because I never told him which stop sign I was talking about and we continued to stay on pace.
After we hit 11 miles, we had about a 20-25 second gap, so we relaxed some and then cruised it in. Our plan was still to tie, so we slammed on the brakes the last 10 meters and crossed the line together, with the same time to the tenth of a second. We then asked to be listed as a tie in the results but the dude in charge claimed Connor's big foot crossed the line first. We then let him know it was by the torso, but he told us that he didn't have that technology. But it turned out he had a photo from a 45 degree angle that still called Connor the winner. Bunch of haters. The joke was on Connor though because someone later swiped his racing flats, tights and singlet. I guess he may have a stalker or crazed groupie or something.
All in all, it was a great day for me. Running a little bit over 70 minutes on this course, with a 12mph wind is probably worth something like 68 and change on a flat course in ideal conditions. And the best part is that it felt really smooth and controlled at about the same effort as my 12 mile run last weekend. Really the only bad thing about the race is that when I walked down my school's hallway Monday morning, one of my students said his dad ran that race and saw that I got beat. Thanks Connor