A few months ago, I committed to pacing the 2:18 group at the Indy Monumental Marathon.
I had the same duties a year prior and it went well
. I wasn't too worried because it's a blazing fast course and usually has ideal weather. And if I were in somewhat decent shape, running 20 miles at 5:15 pace would be a great training stimulus. But after a terrible summer and a dragging butt early fall, I bailed from my duties. The last thing I wanted was to have to race 20 miles all-out, run too slowly and let the other guys down. In races, you just run for yourself, so you really don't impact other runners. But when you're pacing, you hold other runner's destiny in your hands. And that's not something I wanted to do unless I were pretty confident that I could do my job.
But the
Rock N Roll St. Louis Half-Marathon went better than I thought
and a couple days later, I received an email from the race staff asking to reconsider. I'm usually a pushover and after changing my duties to 30k instead of 20 miles (would 1.4 miles really make a difference?), I was back on board.
But with a few days to go, the weather forecast was looking terrible. Yeah, the upper 20s/low 30s temperature was actually pretty decent, but the strong wind from the north wasn't. Especially since you run mostly north for 13 miles of the marathon course. I was really worried that would destroy me, so I emailed back and forth with the race staff acting like a whiny baby. I had a narrow time range I had to hit in order to get compensated and I thought the wind would be the 2x4 that destroyed this camel's back. I was now back in my pre-St. Louis scenario in that I didn't want to race 20 miles, come up short and let down other runners in the process. But I was going to try anyway, even though it seemed like a potentially disastrous idea.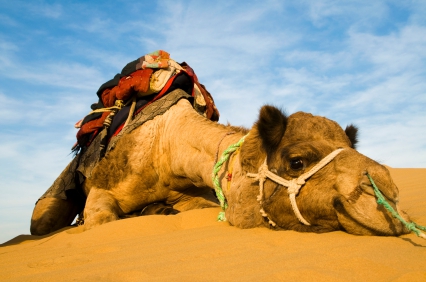 After arriving in Indy, I checked into my room and then was off to the athlete meeting and met the crew of guys who were counting on me to pull them through 30k on pace: Michael Eaton, Tyler Andrews and Brandon York. They were also worried about the wind but we agreed to re-evaluate things in the morning. I also met up with Steve Chu, who put a whooping on me at Bolder Boulder and his buddy Nick Purdy for dinner at Rock Bottom Brewery. I knew I should probably eat something a little carb heavy but the macaroni and cheese was 14 bucks and the brisket stuffed hamburger sounded much better.
My biggest dilemma on race morning wasn't the weather but what to wear. I'm a diva with this kind of stuff and I looked around to see what others were wearing since I'm pretty insecure. I was leaning towards a t-shirt with arm sleeves but everyone else seemed like they were going with a singlet and arm sleeves. Since I'm easily peer pressured, I decided to go with the singlet as well and was hoping the 18 degree wind chill wouldn't be too bad.
The race plan was to go with 5:15s at the start because we would have the half-marathoners to draft off of. When they turned off a little over seven miles into the race, I'd slow to 5:20s until the tailwinds arrived. It seemed like a pretty decent strategy and compromise.
I knew the biggest issue would be the half-marathoners making the initial pace feel too easy, so I was really going to concentrate on the pace and rhythm. When the gun went off, everyone shot off with the 2:18 crew right on my butt. If I went out too fast, it'd be hard to slow back down. But if I went out too slow, the group would be a little antsy, which may result in me yo-yoing the pace. And to make matters worse,
solar flares
or the buildings or something was screwing up my GPS because it was reading 5:35 pace. But alas, the first mile marker arrived and I went through in 5:14. Not bad!
While I was planning on having a steady stream of half-marathoners to pass/run with, the race developed into two very distinct packs with the group I was leading about 10 seconds behind the front pack after the first couple of miles. That meant I would have to battle the winds a little more than anticipated. But while we were downtown, the buildings created a swirling effect, which gave some unexpected tailwinds in some areas. So I will blame running the next four miles between 5:11-13 on that.
At this point we would run down a struggling half-marathoner every once in a while and were finding our rhythm. Steve Chu was also helping out with pace some, which helped me keep the right rhythm. The first fuel table was going to be somewhere around 10k, so I gave the people behind me a heads up to look for it because last year, they would really sneak up on you. My only gripe with the race is that they only use one table, so you have about 15-20 bottles on a small, square table which makes it nearly impossible to find your bottle while humming along at race pace. Eventually I saw the table and after scanning every bottle as fast as I could, I grabbed what I thought was my Tum-E Yummy bottle. But this one was covered in some lame Frozen stickers, so it wasn't mine. I asked the group if it was anyone's and since no one claimed it, I took a sip of what looked like water with dissolved gel but my stomach wasn't having it, so I dropped it. I later found out it was fellow Nashvillian, Joey Elsakr's. And the worst part is that I was the one who talked him into using those bottles. My bad.
Joey in an egg race? Now you see what Obamacare has done to Vanderbilt's Medical School curriculum.
When the half-marathoners broke off, we saw a lone Kenyan, who turned out to be Edward Tabut, about 20 seconds ahead. Over the next few miles, we locked into 5:15-5:16 pace and were slowly reeling him in. When we caught him, instead of tucking into our pack, he didn't want us to pass and shortly afterwards, threw in a long, hard surge, which put a big gap on us. I didn't have any background info on him but thought he was either going to be a stud at win easily or have that move come back and get him later.
At 20k, the second fuel table popped up and I decided to not even look for my bottle. I didn't want to grab the wrong one again and by skipping the fuel, I wouldn't be tempted to finish the race. Not very logical but it seemed like a good idea at the time. We went through halfway in 69:03, which was right on pace. I thought for sure, we would have tailwinds after this and we would click off 5:10s with the same effort but that never happened and we were running the same splits. Bummer.
And at this point, the pack was slowly falling apart until it was just me and Brandon York chasing Edward. He was getting a little bit antsy and would check his lead after every turn and watch us. Eventually I decided to give him a friendly wave the next time he turned around and caught him around 16-17 miles. I crossed the 30k with Edward in 1:38:17 with Brandon five seconds back. Since my duties were officially over, I stopped and waited for Brandon and then ran with him for a little under a mile. I could tell he was hurting and starting to crash, so I told him to try to stay as smooth as possible and not try to fight it yet. When you start to hit the wall, there's no winning, only losing less. And if you fight against it with over 10k of running left, it will get very ugly.
I jogged the last half mile to the 20 mile mark, where I expected to meet my ride back to the start. Tyler went by me a little while later, followed by Michael about 200m or so behind Brandon. At this point, I thought the Kenyan had the easy victory and wasn't sure how the other guys would place because there was still a lot of racing left.
At the 20 mile marker I saw a bunch of kids in their mid 20s dressed up in costumes and cheering on the runners. They offered me a beer and since you should never turn down a free beer, I accepted. I hung out/shivered with them for about 30 minutes before I realized I probably missed my ride that was supposed to take me to the finish. I was agitated that I now had to jog another 6.2 miles to the finish and I went on my way. That is until I saw Jamie Dial a few seconds later who saved me and gave me a ride back to the finish. Yeah, I had to sit in the back of a hatchback that wouldn't shut all the way, which included a trip down the interstate but the possibility of death by road rash sounded more appealing than finishing up the marathon. Even if I got a cool medal.
After making it back, I found out that Micheal Eaton won in a time of 2:19:49 to outkick the Kenyan by eight seconds with Tyler right behind. I was amazed he rallied back that hard and was also surprised that the Kenyan died so badly. I would bet nearly anything that cute little surge he did when we initially caught him cost him the race. I think Michael was bummed about his time, but considering I heard he had a pit stop, and with the weather, I feel like it was easily a 2:18:00 performance.
Overall, I consider it a pretty good day for me. I ran 30k at just over 2:18 pace without fuel or water and felt like I could have gone to 22 fuel-less miles until I was over 5:20 pace. I felt bad that no one knocked out the OTQ but it was just one of those days. Tyler was actually using the race for a long run at just slower than marathon pace in prep for CIM in a few weeks. I believe the long fast run is an underutilized workout for elite/sub-elite types and is a great way at preparing for the marathon distance, especially 5-6 weeks out from your peak race. Brandon had a first rough dance but that's how the marathon can be. But I expect to see Michael, Tyler and Brandon in LA in 2016. You can click on their names and ready
Tyler's
and
Brandon's
race recaps.
Even though I stole his first fuel bottle, Joey ran a phenomenal marathon debut to finish in 2:24 (which was his goal before the weather went to crap) and he also had the fastest last half-marathon in the entire field even though he was mostly solo. I was also happy for my friend Wade Oliver who ran a five minute negative split to run a lifetime best of 2:47 at 47 years young.
Even though the weather was rough this year, the race normally has stable weather and you'll have a hard time finding a faster marathon course. I feel it's the perfect race for the person trying to get a OTQ, BQ or a PR. And the thing I appreciate about the race is that they do an excellent job of supporting the emerging elite and always make sure there's a competitive race up front.