Even though I hate uphills and altitude, especially races that combine both of those tortuous things, I headed to Boulder, CO for the BolderBoulder 10k. It serves as a meeting and reunion for the Newton Running Elite Team. Many people show up in shape or completely out-of-shape but regardless, nearly all of us show up The BolderBoulder is also an insanely huge race with something like 50,000 contestants Normally I travel to races alone, but when I mentioned to my wife several months ago that I was doing this race, she said she wanted to go. Since it was a few weeks before our five year anniversary, I thought it would be a good anniversary getaway, especially since she's never been out West.
Saturday morning, we left for the Denver Airport and after a short layover in the Kansas City airport (which is the worst airport of all-time) we finally landed. Our plan was to take the AB bus to Boulder, which at only $13 each, wasn't a bad deal. The only trick is that they don't give change (unless you buy your ticket at the airport) but luckily I had the $26. We arrived right before it left, which was a good thing because they arrive every hour and a little bit over an hour later, we finally arrived in arguably what is America's running Mecca.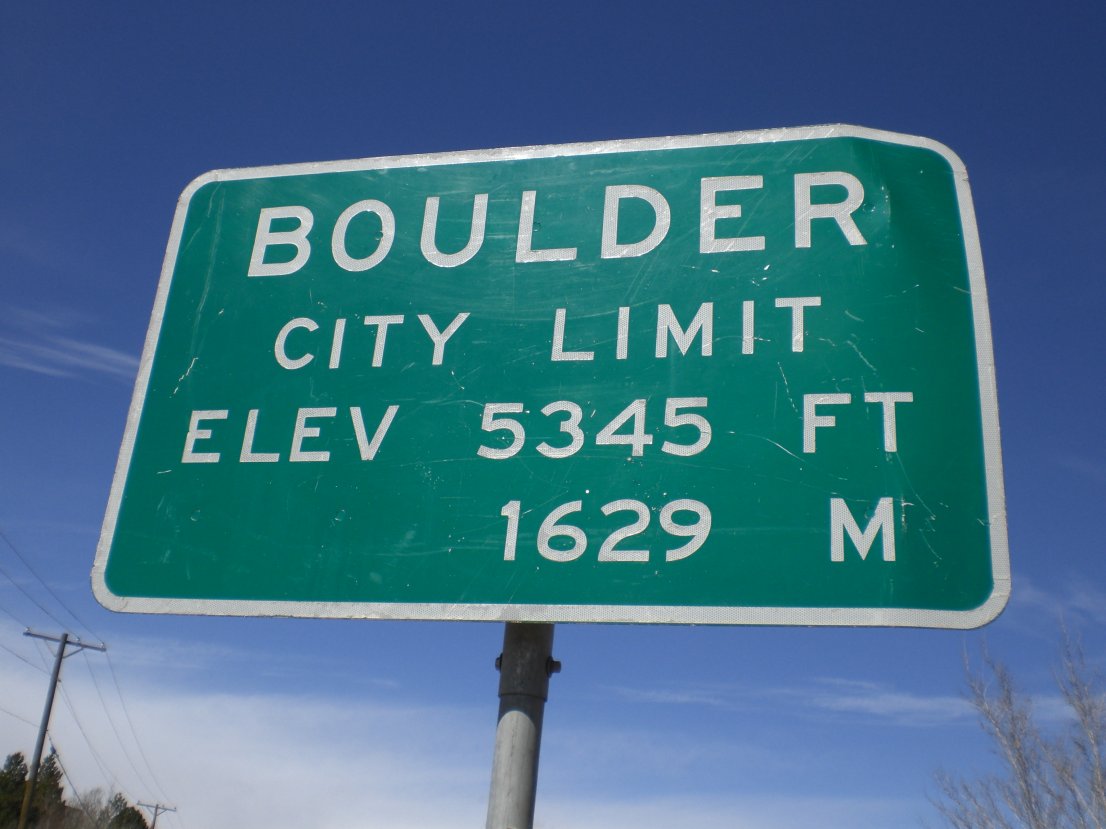 It was about a 1/4 mile walk to the Hotel Boulderado, where we would stay the next two nights. On the way to the hotel, I saw Jeffrey Eggleston and his girlfriend at the Bohemian Biergarten. We chatted for a bit and after settling in, I called up fellow bald Newton Elite teammate, Mike Anderson, so we could meet up with Jeffrey for a bit and then knock out some miles. The hotel was pretty unique. It had some really old-fashioned garb but in a way that worked. Since we were on the second floor, I was going to take the elevator but the sign said it was from 1908 and because it's so old, you had to get a bell-man to take you up. That meant I would either die on the thing or be out a $5 tip, so I decided to drag all of our stuff up the stairs.
Last year, I traveled to Logan, UT for the Top of Utah Marathon. I went on several runs there and the altitude never seemed to be an issue (except for about 18 miles into the marathon, when the downhills stopped). But on the run with Mike, I was struggling big time. Anytime we hit a hill, I felt like walking and Mike decided to take me on a hill that seemed to climb forever, with a nasty final 1/4 mile, which was run up in well over 8:00 pace, even though I was huffing and puffing. Thanks a lot Mike.
For dinner that night, Mary and I went to Mountain Sun Pub and were later joined by another Newton Elite teammate, Nike Schweikert. After waiting right outside the door for over an hour (after being told it would be a thirty minute wait), I asked the hostess how many people were ahead of us. She acted surprised and said she came outside and yelled our names half of an hour earlier. Whatever lady. The only time she came outside was about twenty minutes prior when she gave us a basket of fries because she said we were waiting too long. Figure out your story, woman. But the dinner was really good and I ended up with a Date Burger, which had dates, bacon, goat cheese and jalapenos on it. It sounds disgusting, but all of the flavors came together really well.
Sunday morning, I met up with a big group of people to run most of the BolderBoulder course. It was mostly Newton runners (Mike, Nick, Tyler McCandless, Stephen Pifer, Amanda Scott and the Bossman himself, Stephen Gartside) with the one outsider being Brent Vaughn. As mentioned at the start of this post, I believed I would hate the course. Yeah, there were a couple of downhills but a lot of it was long gradual uphills. There was some pre-race trash talk between Pifer and Vaughn, which I felt would be a good battle. Vaughn has the better resume but Pifer has been on a roll lately. Pifer, who works as a Newton Sales Rep for the Plains States, also mentioned that he began his sales career when he talked the University of Colorado coach, Mark Wetmore, into giving him a bigger scholarship, which ended up reducing Vaughn's offer. Crafty follow. He's also married to one of the Zeigle twins, who my teammates and I had crushes on in high school.
For lunch, all of the members of Newton Elite met up at some hippy joint that served kale chips, which really weren't that bad. We followed that with some pictures at a place that was "only a half mile walk", which took like 30 minutes. But it was nice to catch up with Tyler and Fernando Cabada to discuss training and upcoming goals. After the pictures, it was back to the hotel until a dinner of pizza and ice cream with Mary and Nik.
On race day, I was a little bit nervous. Not the typical nerves you get before a big race, but the nerves you get when you were little, did something really bad and were about to get a really big spanking. I knew I wasn't going to be able to perform very well and would get lit up by a lot of people. But I was going to give it the ol' honest effort and see what I had. If I was running better than expected, I would ride it. If it was way too tough, I was just going to go into cruise mode. I've just been doing easy jogging and haven't had a real workout, minus the marathon in well over two months, so I didn't want to fry myself.
Goal #1 was to not get chicked. I knew that most likely wouldn't happen since there was a separate elite race but you never know. Goal #2 was to not get beat by any of the Newton triathletes. Not because a lot of triathletes spend way too much money on their gear, dress like superheroes and take too many selfies . But because I didn't want to get beat in "my" sport. I'm sure they wouldn't want me beating them in a triathlon, especially since back in the day, I was the only kid in my swim league who didn't know how to dive. I just got on the starting block and jumped off that joker. So yeah, those were my two main goals.
I warmed up with Mike and Nik to the starting line, which is about 1.5 miles away from the hotel. Even though the race went right by the hotel, I hinted to Mary that I didn't really want her to go out and watch me since I was going to get smoked. No one wants to get beat down in front of their girl.
Finally, it was time to head to the start. I lined up beside Nik and Mike and saw my buddy and future Marathon Trials qualifier, Paul Peterson, who I met at the U.S. Half-Marathon championships last year. He's getting ready to race at Grandma's Marathon (along with a lot of other fast guys). When the gun went off, a lot of people shot out and I tried to find my rhythm. Mike and Nik left me but I felt like I was in a good zone. I started moving up a little bit and went through the mile in 5:11. Not too bad. But shortly after that, I started to feel the lack of oxygen, knew I had to slow down and then mentally bagged it a good bit. Shortly after that happened, I got passed by Newton triathlete, Timothy O'Donnell. Since he's such stud and an experienced triathlete and racer, I figured he was gone for good. Great. I spent the next few miles getting slower and slower and lost all of my mojo. But late in the fourth mile, I heard people yell that the first woman was coming. Since I was on a down-slide, I figured she was running me down. That made me pick it up some because while I knew Tim had me, I was not going to go down without a fight against this mystery woman. Luckily I never heard "first woman" for the rest of the race.
I started picking off some people and found myself going back and forth with some young guy with a cross on the back of his singlet. Every time I passed him, I thought he was done for because he sounded like he was hurting pretty badly, but he kept on rallying back. Tough kid. I ran by Nicole Camp on the side of the road, who was nice enough to cheer for me, which sort of embarrassed me because I was getting smoked so badly. A few minutes later, Jeffrey Eggleston yelled for me as well, which embarrassed me even more. Yeah, they are super nice people but in shape, I feel like I could potentially fight for a top spot, not get run down by a girl (no offense to the girl readers).
The guy with the cross singlet passed me again, along with some guy with headphones and a pair of the new Newton Distance trainers. I wasn't going to let those guys take me out, so I kept them within five seconds or so with plans of passing them at six miles. But right after six miles came an uphill, so I delayed that plan. After the uphill, you turn onto the University of Colorado football field for about a minute or so (just like the Tom King Half-Marathon, for you Nashville people). I passed cross kid and headphones guy and crossed the line in 34:17 to finish 60th. Nik ran really well to take 8th place overall in 31:58 and Mike also had a strong performance to finish in 32:43. The top woman finished in 35:11, so I destroyed her those last two miles. Eat that.
And because I broke 40 minutes, I also get a free sub 40 shirt. I wonder if those shirts are like the Boston Marathon jackets in that you have to wear it to all races, expos, social gatherings, church, weddings and maybe even funerals. I also met a guy who reads my blog and moved to Boulder about six months ago but I never did get his name.
After the race, Mike, Nik and I jogged back to the hotel until Stephen drove Mary and me to the car rental place so I could pick up my car for the next couple of days. After that, we cheered on the Newton athletes in the Elite race, which included Stephen, Tyler and Fernando. Even though the temperature rose a good bit, they all ran really well. After that was over, it was time for Mary and I to drive to Stephen's house in Leadville, where we planned to spend the next two nights. But not before Nik and I shook hands on the triple threat challenge at the USA 20k Championships in September, consisting of a race (the 20k), a weigh-in (we both way about the same and have similar eating habits) and a flex-off. Winner is the first one to win two out of three.
I'm pretty sure this is the street we stayed on.
The drive to Leadville was really pretty, even though there was a ton of driving on and around mountains, which always freaks me out. After about 2.5 hours and only seeing one McDonalds, we arrived in Leadville. Leadville is the highest incorporated city in the United States and was much tinier than I expected. Most of the town is along one main road and there didn't seem like much to do, other than hike trails.

A snowman I made. Someone told me it looks like Olaf, but I've never seen Frozen, so who knows
After dropping our stuff off at the house, it was time to head to dinner. We were craving pizza, so we went to High Mountain Pies, which was supposed to be really good. Mary liked it but I thought it was just ok (but I have high standards for pizza).
The next morning, I went for my first run at over 10,000 feet. I thought I would completely die but it actually was a really good run. I found some dirt trails/roads near Turquoise Lake and zig-zagged my way around for a little bit over nine miles and didn't even get lost. My main goal of the run was to see a porcupine, which didn't happen but at least I saw some mule deer.

The dirt roads I ran on
After the run, we went to some Mexican joint, which was the worst Mexican food in the world. You could only get one basket of chips before getting charged and the chips tasted like stale Wal-Mart brand tortilla chips. And I got my margarita about thirty seconds after ordering it, which I'm about 99.99% sure was just a Smirnoff Margarita poured straight out of the bottle. After dinner, it was time for another run, that was surprisingly tough with the highlight of the run being a stare down session I had with some bighorn sheep. After the run, it was time for bed, followed by a morning run and the 2.5 hour drive back to the Denver airport.
We got there super early, so I spent my time trying to find the secret entrance to the underground alien base they have there. One of the guys who snuck down there successfully used Karate on one of them during a fight/shoot-out against the aliens, so I was hoping that if I got down there, my old Brazillian Jiu-Jitsu and Muay Thai training would kick-in.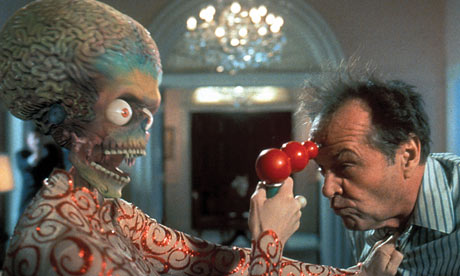 All in all, it was a really fun trip. Boulder is a really cool town and it's definitely a great place to have excellent training partners, running locations and healthy places to eat. I also like how they don't allow a lot of chain restaurants into town, so there's a lot of variety and high quality food. While it didn't scream "move here" to me, it would definitely be a place I would enjoy spending a month or two training in.
The BolderBoulder is also a really cool race. It's put together very well, there's good food afterwards and there's a ton of support on the sides of the road during the race. A lot of people will do destination half-marathons and marathons, but this race would be the perfect destination race. It's only a 10k (yeah, I know I was whiny about the race though), Boulder is a really cool town and you won't find very many places prettier than the Rockies.
Leadville was also a cool town. There's tons of old mining roads around and since I just plan on doing easy base training for the next 4-6 weeks or so, the altitude would be a great training stimulus. But if I were doing hard workouts, it would probably be way too high and more of a hindrance than a help. The lack of Mexican food would hurt but I'd manage.
While I won't be in peak shape for this race next year, I plan to come back and go out on my shield a little bit more and beat all triathletes and women.