Going into Houston, I'm the most confident I've ever been before a marathon. I felt like I was in 2:15 shape last year, with somewhat of a rushed build-up due to injury. This time, I've had more consistent training, more volume and more intensity. And supposedly they have made the course more faster this year.
What does being more confident mean? I don't know really. I do know I wasn't really confident before the half-marathon championships last year and it turned out really well. I was confident going into the 25k championships but I ended up sitting in a chair nine miles into the race while everyone else was duking it out on the course. But I'm fitter than I've ever been before and don't plan on sitting in a chair again.
Going in, I'm shooting to run between 5:05-5:10 pace, as long as the weather is good, which puts me at sub 2:15 with a shot at 2:13. I should have a lot of help as several runners entered are in that time range. Ian Burrell ran a 2:14 at the 2012 Trials and hardly ever runs poorly. Pat Rizzo ran 2:13 at the Trials and 2:16 in London last year. He also whooped me at the 2012 half-marathon championships.
On his Charity Bets page
, Luke Humphrey is stating he is going for sub 2:14. And the official list has a handful of Africans that have run 2:10-2:15. Maybe some of those guys won't show up since overall prize money drops off quickly. But even if they do, I have three other good American guys to run with. Well, hopefully I will run with.
Ian Burrell. You see this prime photo opportunity he took away from me with his .3 second victory? Next time, I won't be so nice.
Luke Humphrey. This guy is always changing his appearances with different combinations of sunglasses, facial hair and beanies. But I believe he's the only Hanson running, so I won't fall for such trickery.
Flowing hair and a 'stache vs. a bald head and a beard. Quite the match-up. If he doesn't have the 'stache, I may be thrown off my game.
I train pretty much entirely alone and like Alan, I'm mostly a one-man wolf-pack. I went into the race expecting to be mostly alone since most of the good guys will be in the half-marathon championships. As a one-man wolf-pack, I'm fine with doing my own thing. If the other Americans shoot off, I'll let them go. If they hang back, I'll press forward. But if they are within a few seconds of my desired pace/effort, I'll tuck in, as well as share the work. No free-loading here.
But I don't really plan on racing those guys, so to speak. It's in my own self-interests to keep them around since running with people is easier than running alone. I'd much rather run 2:13:59 and get beat by all three of those jokers than lay the whooping on them and run 2:14:00. I'm not going to throw down any hard moves on anyone, just smooth and steady running until the end. But if Ian Burrell is still around at the 26 mile marker, I'll have a bone to pick with him.
And if you're so inclined, you can sign up to track me
here
If you don't want to sign up, they have live searchable tracking on race day as well.
*several day laziness break*
Well, the marathon is less than 48 hours away. The weather could approach 60 towards the end of the race, with a lot of humidity as well. It's definitely not ideal conditions but not terrible either. I still plan on running 5:05-5:10 pace and look forward to going to battle with the other 'mericans. But the biggest change will be in my uniform and shoes. This weekend, I will be making my
Newton Elite
debut. I'm really excited to join up with an excellent and supportive company. I had a few different options presented in front of me for this upcoming year and I felt Newton was by far the best choice. I'm a major diva when it comes to shoes and 99% of shoes, I don't like. I like a nice, flexible shoe without much heel-to-drop. Almost all of Newton's models fit the bill perfectly. So which Newton's will I wear this weekend? Right now, I'm leaning towards the Distance Elite. Originally, I thought the MV3 would be my shoe. It's only 5.4 ounces but still provides decent cushioning. It has a nice, fast feel to it but I haven't taken it into deep waters enough on any my long, extensive workouts. I definitely think it will be my marathon shoe in the feature but the Distance Elite's are a very good "safe" pick, at a little under two ounces heavier, but offers a lot more protection. I'll have to do a write-up on each of these shoes later on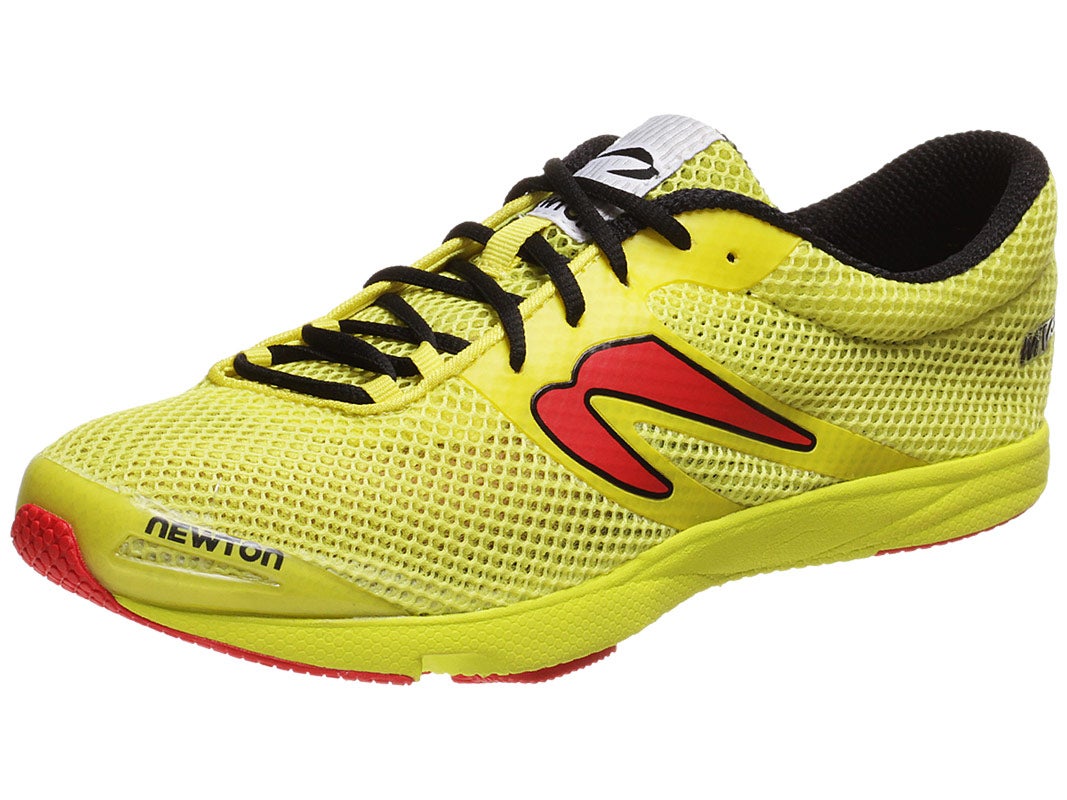 MV3
Distance Elite



Time is running out and I'm ready to see the results of all of my hard traning!