An article was recently published in the Wall Street Journal
that discussed the importance of rest after a long racing season. The article focused mainly on Bernard Lagat, but also featured U.S. Olympians Leo Manzano and Matt Centrowitz as well. When people think of professional runners, they think they are always training hard, never lazy and don't ever really get out of shape. This article shows that even world-class Olympic Medalists need a break.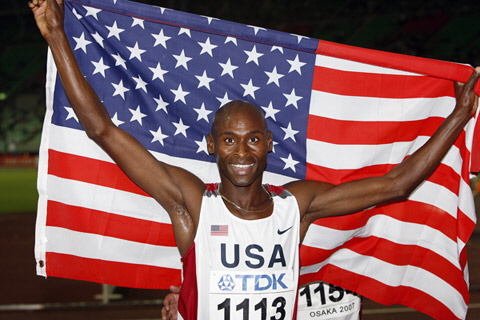 In running, you can't always be in shape. Well, technically, you can always be reasonably fit, but by taking breaks and periodizing your training, you will always run BETTER. Your lows may be lower, but your peaks will be much higher. If you are also training hard and doing the same thing, your body stops adapting. What the body craves is variety and new types of stimulus. Not to mention, training hard is physically and mentally exhausting and by taking time off, you let your body repair itself, you can focus on other things in life, and you wipe away your mental slate so you can start hungry and chase new goals.
I like to get pretty out of shape in the off-season for all of the benefits listed above. It's also more motivating because I get faster as the training season wears on, rather than trying to keep my ahead above the water year-round. In a way, it relates to my teaching career. I start the year off fresh, am in "peak shape" towards the end of the school year, and get a break before starting fresh again. I much prefer that over sitting in a never-ending cubicle, doing the same thing over and over again.
While I really enjoyed this article, I think you should realize the three athletes it wrote about are currently speed-based middle distance runners. Their body adapts to lower volume, higher intensity work and they supplement their running with a lot of other things as well. I've also read where Lagat doesn't count his cool-downs or anything slower than 6:00 pace in his mileage total. That could easily add an extra 10-20 miles for the week, which could place him at 80 or more miles in six days of running.
Rest is how your body adapts to stress and lets your nervous system recover. But you also must realize rest is NEEDED as a result of consistent, hard training. Rather than reading this article and coming away with the idea that it's great to take time off, I think you should come away realizing that you should train hard enough that rest is required.